Are you thinking about purchasing a property in beautiful
Palm Springs
? Life in Palm Springs has so many incredible benefits, from the amazing architecture to the abundance of fun, family-friendly activities. With a phenomenal climate, stunning mountain vistas, and gorgeous tree-lined sidewalks and streets, Palm Springs feels like a paradise.

Here are the top things to consider before deciding whether to invest in Palm Springs real estate.
Growing market in Palm Springs
There were some concerns about the state of the California real estate market during 2020, but the market in Palm Springs has done more than simply survive. On the contrary, the Palm Springs real estate market has thrived and only continues to grow. In Riverside County, as of
July 2022
, the median sold price for single-family homes was $625,000, up from $570,000 in July 2021.
More interest in investing
Palm Springs
has always been one of the best locations to purchase a second property or home since it's sunny and bright all year round. While the stock market might feel uncertain and ever-changing, the real estate market continues to be a reliable rock for many investors.

Palm Springs, in particular, holds an advantage over other locations when it comes to real estate investments due to the incredible year-round climate and the low property prices. Who wouldn't want to buy and own a Palm Springs condo with a private pool, one of the best places to vacation in California?
Palm Springs is away from the buzz of the city
Photo courtesy of Unsplash

Are you interested in Palm Springs condos for sale? A new trend in real estate is the desire to move away from the hustle and bustle of the big city. Many homeowners are now choosing to purchase property in rural or suburban locations and migrating away from the busy city life.

Californians, in particular, are relocating to the stunning desert and places like Palm Springs. Since more and more people are able to work remotely, workers from areas such as Silicon Valley and Los Angeles are choosing places like Palm Springs for a more peaceful oasis.
Palm Springs offers mid-century modern homes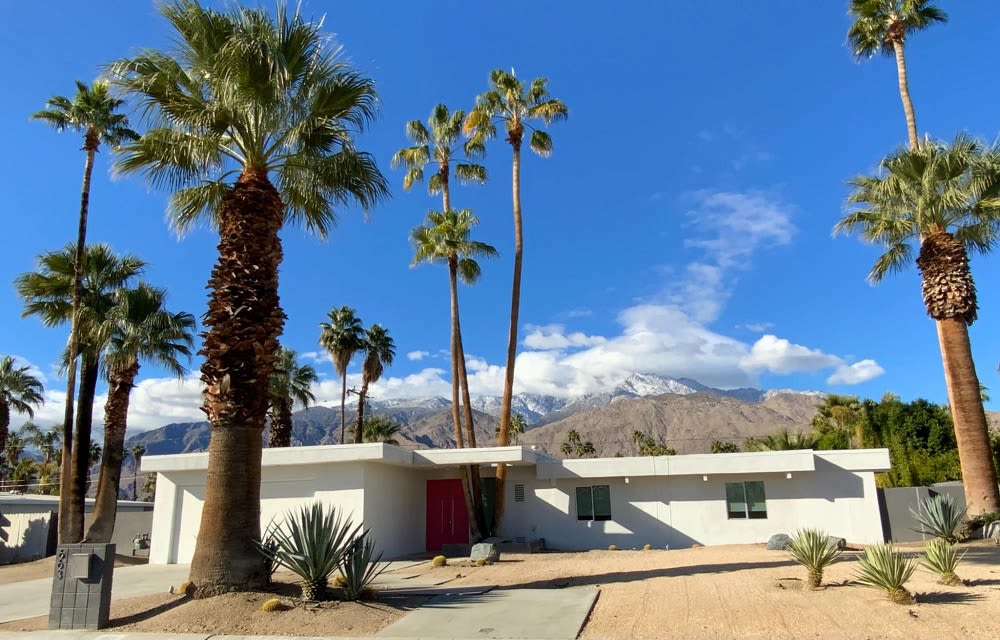 Photo courtesy of Unsplash
Palm Springs features some of the most beautiful
mid-century modern homes
in the state. Palm Springs stands out as an incredible real estate location for a reason, and these charming homes offer the Palm Springs community a sense of flair and old-world glamor. The mid-century modern homes come in a wide range of different sizes and shapes, so there are options to suit a wide range of style preferences.
The mid-century modern home look is sleek, angular, and distinctive, with large open garages, flat or sloped roofs, and splashes of color for added interest. Palm Springs mid-century modern homes, in particular, offer deep sparkling pools, spacious pergolas, tennis courts, and beautiful patios.
Best days of the year to purchase
Buying a home in the
winter
can land you the best deal on Palm Springs real estate, as this is typically when housing prices are lowest. According to the
National Association of Realtors
, November through February are the months with the slowest sales rate. December in particular, especially around Christmas time, is a great time to purchase because there's less competition as other buyers are busy planning their family gatherings. Christmas Day (and the
day after Christmas
) are some of the best days to look at if you want to focus on the lowest list price. You've probably never considered investing in a home during the holidays since you're busy celebrating the festivities. Sellers are likely to be celebrating as well, which means they will be caught off guard and, feeling the spirit of the holidays, might be more likely to settle on the price of the home.
On the flip side, the housing inventory tends to be at its
peak
in the spring and summer, namely May through July, when
most sellers list
their properties and most sales occur. This means that if you're hoping to view a wide variety of properties, searching for real estate during the warmer months may be your best bet. Looking for homes during this time may lead you to find the right home more quickly, as you'll have more options. However, keep in mind that you'll likely have to compete with more buyers who are looking at the same properties. Homes are typically priced higher during this time as well, as sellers anticipate bidding wars and increased buyer interest.

For a good balance between the inventory level, pricing, and competition, late summer or early fall may be a good place to start. Look at homes in late August, September, October, or November to find a decent inventory level, fair prices, and a moderate amount of competition.

That being said, no matter the month, if you find a home that you really love, you should go for it. In Palm Springs, homes tend to go fast, so don't miss out on a property you just can't live without.
Airbnb is legal in Palm Springs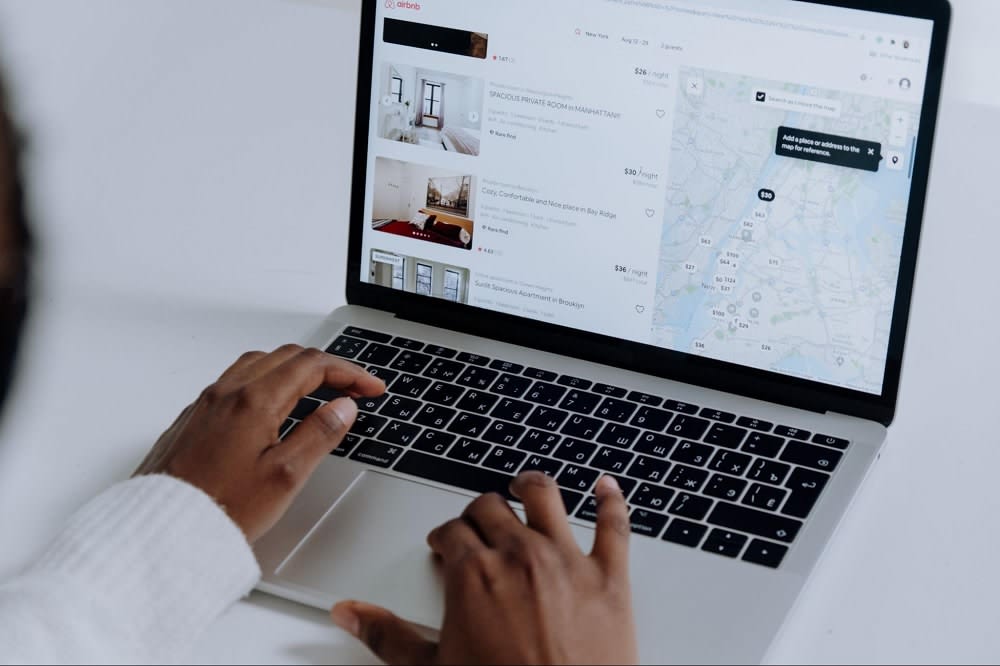 Photo courtesy of Pexels

Airbnb is one of the top apps for booking short-term vacation and home rentals at nearly any price point. The app was originally meant for budget travelers looking to stay somewhere for less money than a hotel, but the site now provides a wide range of home rental options at higher price points with luxury add-ons such as concierge services and personal chefs.

If you choose to invest in Palm Springs real estate, you can take advantage of the legality of Airbnb in the area and rent out your home to luxury Airbnb travelers. Just be sure you look into the regulations and operating requirements, such as permits, to make sure that you're operating your Airbnb listing according to the rules.
Ready to get started?
Are you looking for a new home in this gorgeous area? If you want the best of the best, reach out to trusted Palm Springs real estate agent
Gregg Fletcher
for guidance every step of the way.
Gregg
has more than 30 years of experience in navigating the real estate scene, and he knows all the ins and outs of the Palm Springs area. Contact him when you're ready to reach success.