Living in Palm Springs is a dream for many. Perhaps you're past the point of simply "dreaming" and are ready to make the move. While you decide if Desert Park Estates is the right place for you or if a Palm Springs condo with a private pool is a better fit, here are eight things you should know about the neighborhood.
You're going to love the culture
Palm Springs offers world-famous concerts, exciting festivals, beautiful public art galleries, and several museum options. Whether you enjoy contemporary art galleries or outdoor sculptures, Palm Springs has something for you to enjoy. Perhaps you want to visit the
Palm Springs Art Museum
or attend a
local concert
. Music lovers might be especially interested in the "
Rock the Park Free Concerts
" offered in the Palm Springs Downtown Park.
Visit the Palm Springs visitor's website
to learn about the rich cultural experiences Palm Springs provides.
Palm Springs is a desirable destination
Palm Springs is a hot destination for LA residents who choose to make the short drive to visit Palm Springs for the weekend and tourists from out of state. Desert Park Estates Palm Springs is a trendy area for vacation rentals. As a whole, Palm Springs offers several options for resorts and activities to keep the tourists entertained, so there will never be a shortage of things to do and enjoy.
Los Angeles isn't far away
Palm Springs itself is not a large city. However, should you ever need to access the amenities of a larger city, you can be in Los Angeles or San Diego in around two hours. In other words, you can easily access both of these cities without constantly subjecting yourself to the crowds and traffic of big-city living.
Exceptional farmers' market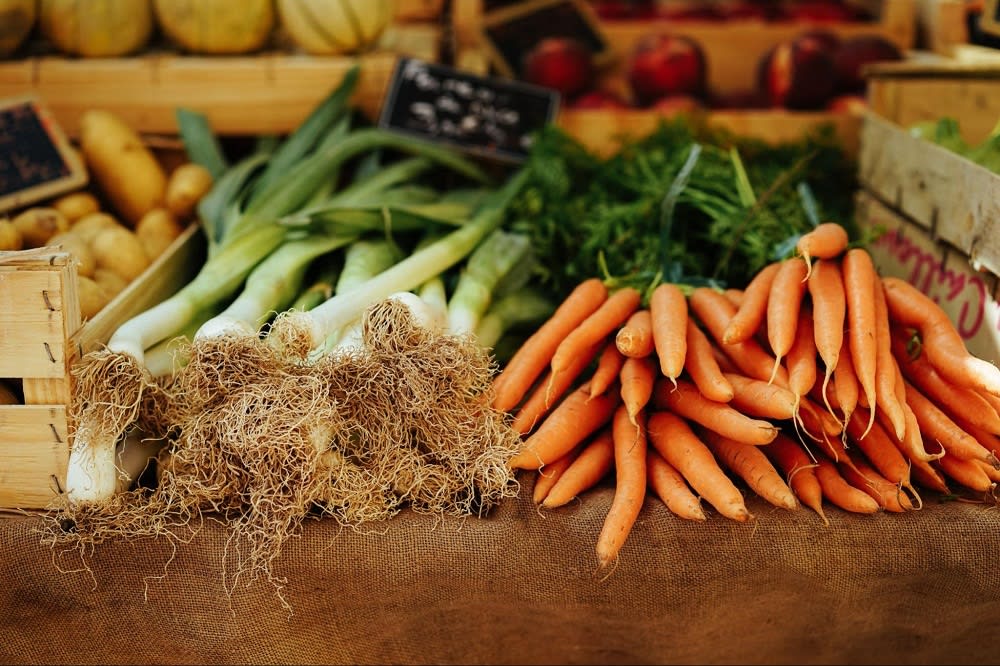 Locals rave about the high-quality organic produce from the
local Farmers Market
. The market is held outside from October to May and indoors from June to September. You can visit the Farmers Market each Saturday between 8:30 a.m. and 1:30 p.m. In addition to selling local produce, the farmers' market also offers chef demonstrations and special programming for kids.
You won't need a winter coat
Palm Springs can get pretty hot during the summer months — average temperatures rise to 108 in July and 107 in August — but the climate is quite pleasant most of the year. The average high temperatures range from 70 degrees to 87 degrees from November to April, with lows dipping into the mid-40s in the evening. Also, being in a desert, you shouldn't expect much rain. On average, Palm Springs only sees about six days of rainfall each year.
Palm Springs is known as "California's Spa City"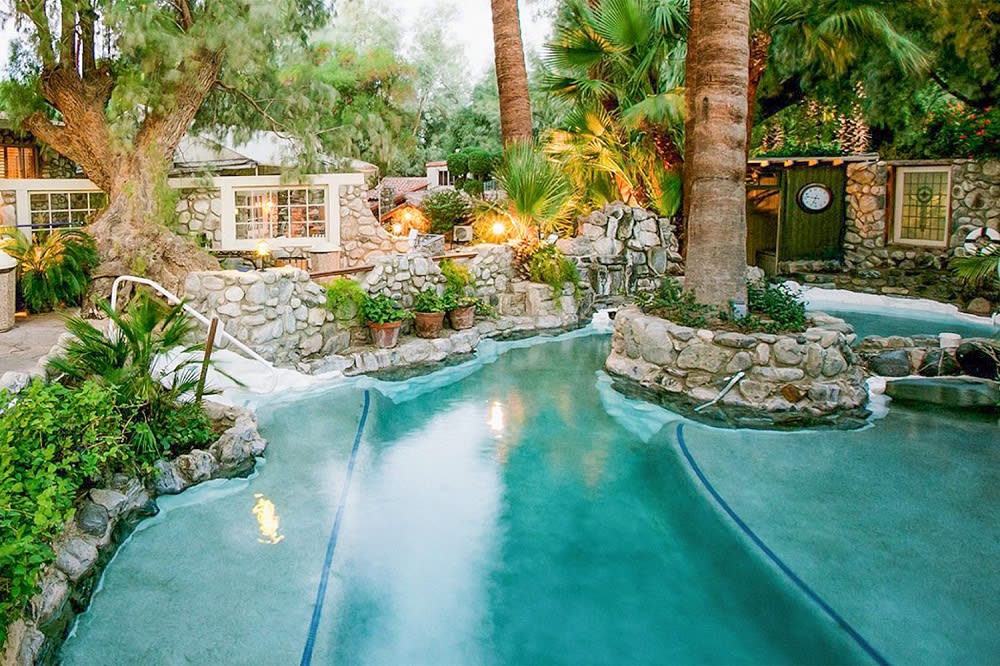 Photo courtesy of TripSavvy
In 1913,
Cabot Yerxa discovered "healing" hot mineral waters
at the base of the San Bernardino Mountains. These waters, which are naturally heated underground and can rise to temperatures as high as 180 degrees, feed into several local spas and resorts. One of the most popular local resorts is
Two Bunch Palms
, which offers spa experiences for locals and lodging options for visitors from out of town.
There's plenty to do outside
You might purchase a Palm Springs condo with a private pool — because who wouldn't want to have a private pool — but that's just one of the many outdoor activities you'll enjoy in the Palm Springs area. Visitors to Palm Springs make spending time outside a top priority because of the beautiful year-round climate and scenic outdoor views. There's something for everyone in the area, whether you prefer the adrenaline rush of riding an ATV, touring the desert in a Jeep, or a leisurely hike. There are also several local options for golf, tennis, and pickleball.
This link will give you all the information you need to know about local outdoor activities
.
Fun for all ages
Over 32% of Palm Springs residents are above 65 years old, and Palm Springs is a popular site for many to enjoy retirement. Seniors in Palm Springs especially enjoy the Aerial Tramway and the Palm Springs Air Museum.
For more activity ideas for seniors, visit this link
.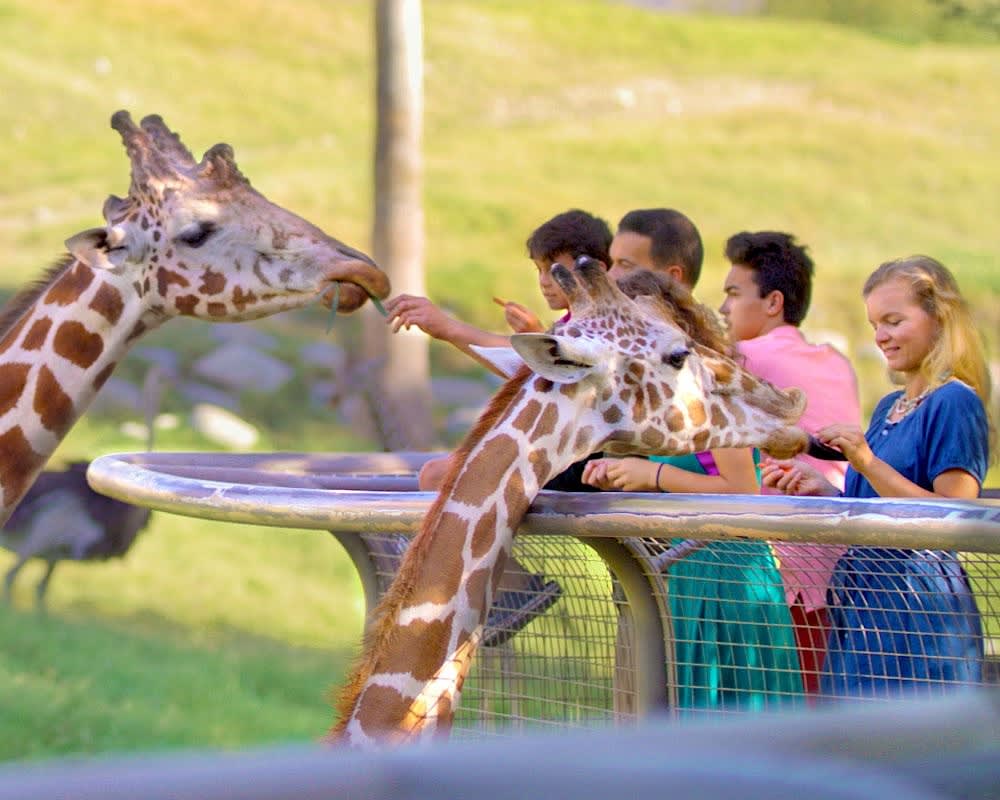 Photo courtesy of Living Desert Zoo and Gardens
However, this doesn't mean that younger visitors and residents can't also enjoy the city. If you're a young family in the area with children, you might enjoy the
Living Desert Zoo and Gardens
or the
Children's Discovery Museum of the Desert
. (Please note that the museum is currently closed for remodeling but will be back and better than ever soon.) For young adults and singles, there is
no shortage of nightlife options
. Palm Springs is also not far from Indio, which is the site of the famous music festival
Coachella
.
As you can see, you'll love your time in Palm Springs. The area continues to be a popular destination, but the best way to experience Palm Springs is to set down roots and call the neighborhood "home!"
If you're ready to take the next step and start looking for a property, reach out to
Gregg Fletcher
. Whether you're especially interested in Desert Park Estates Palm Springs or would prefer a Palm Springs condo with a private pool, he'll be able to lead you through the whole process.