Kitchens are the hubs around which the entire house rotates, so it's only natural that people want their kitchen to make a statement while remaining functional. Depending on how long you own a particular property, a kitchen upgrade is a given. Not only because of the wearing out of appliances and cabinets but also because you may want to add new features that offer more convenience or add to the possibilities of what you can do in the kitchen. As the old adage goes, it's kitchens and bathrooms that sell houses, so upgrading your kitchen is essential if you're hoping to boost your home's ROI (return on investment) or simply want to revamp the space. Let's take a look at five kitchen renovations that will make your space shine.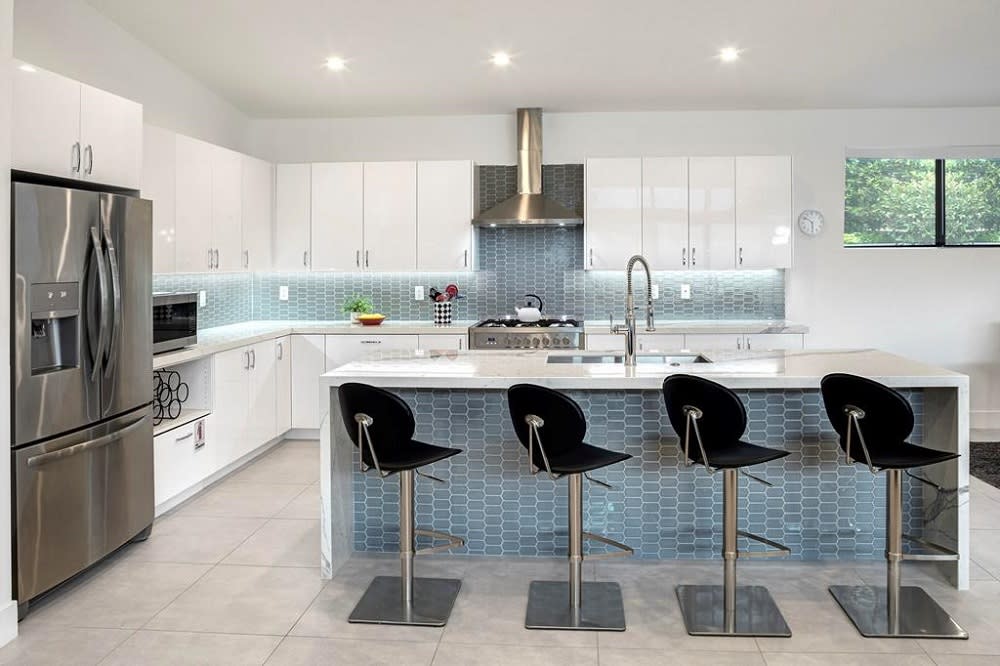 Image courtesy of Gregg Fletcher
Many kitchens operate on an open floor plan, perfect for those wanting to make the space their own. Sometimes this open plan requires finding and purchasing a portable kitchen island for extra counter space and storage to make cooking and baking easier. However, more often than not these days, you'll find that there's an interest in placing a permanent island in the middle of the kitchen rather than a temporary piece. The reasons for this are numerous. First, an island normally has more secure storage than a temporary piece. Secondly, it's designed specifically for the kitchen space it inhabits, making sure the fit is perfect. This is somewhat similar to built-in shelves in a closet as opposed to a separate piece of furniture brought in, which must always have a makeshift element to it. Also available to a permanent island are technological features, the simplest of which are extra outlets, making it much more convenient to use kitchen tools that require electricity. Other features of an island are soft-closing drawers and racks, features that makeshift islands will almost always lack.
Appliances
With all of the rapid technological advances happening in today's world, it's always tempting to upgrade appliances in order to take advantage of new developments in the kitchen industry. Be it refrigerators, microwaves, dishwashers, or some other smaller appliance, upgrades are a necessity if five or more years have passed. Similar to phone technology over the last two decades, every few years, phones are rendered obsolete because of new advancements. Although it's not as extreme with kitchen appliances, the new developments are certainly being implemented at a much faster rate than they had been in the 20th century. As such, it's important to take inventory of appliances that are out-of-date or no longer function and replace them with new ones to boost both your kitchen's functionality and aesthetic.
Especially in California, one of the most wine-rich regions in the world, the built-in wine rack is becoming more and more common in higher-end homes. Similar to the kitchen island, a built-in wine rack is far more elegant and convenient than a free-floating wine rack. Palm Springs real estate and Palm Springs homes for sale will often already have built-in wine racks which many buyers see as very attractive, something that they don't have to do themselves. As any master chef knows, wine is not only something that you sip on leisurely with a bit of cheese, it's often used in recipes to enhance taste and cooking.
Technology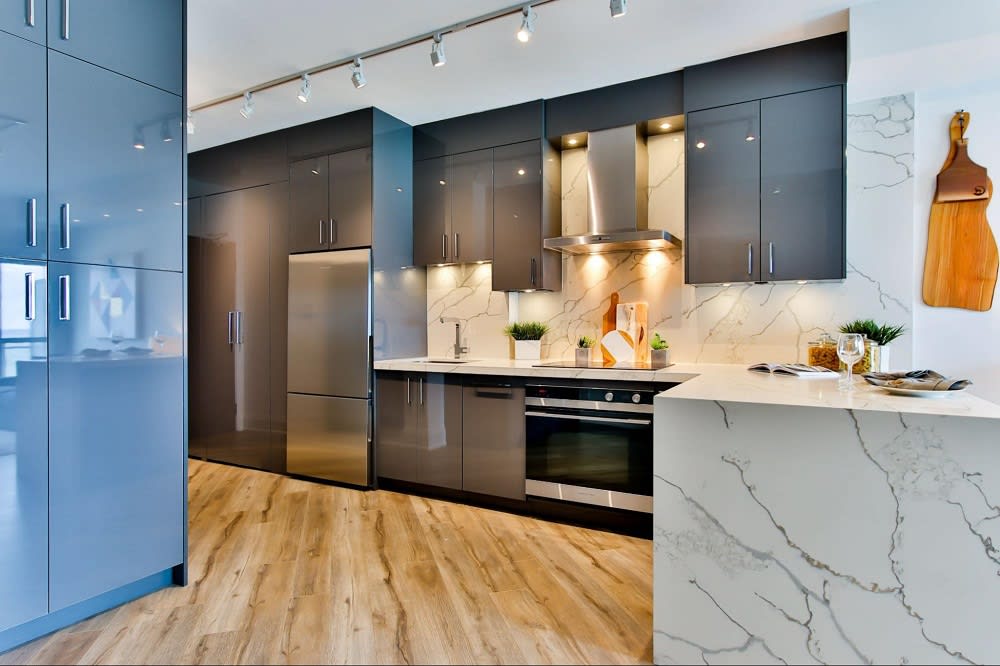 In higher-end homes in Palm Springs, technological advances are becoming the standard, and homes without them are seen as having far less appeal. Being able to control the climate and lighting, not to mention fire and water features, straight from your smartphone is an expectation of many buyers of Palm Springs real estate. While it's usually a house-wide upgrade that includes all the rooms, technology upgrades also apply to the kitchen environment. Things such as automatic cabinet lighting are especially popular, as it's activated when a cabinet or drawer is opened to make finding whatever you need all that much easier. There are also self-starting burners that turn the temperature to a certain level and set the time to a specific number, giving you the ability to focus on other tasks and not worry about overcooking or burning a dish. In addition, these burners can be voice-activated, making you feel as though you have a couple of sous-chefs at your disposal that follows your every spoken order.
Integrated appliances
Although it's more of an aesthetic upgrade, integrated appliances are becoming more and more hip, giving the kitchen a minimalistic and sleek style. When people ask where your appliances are, you just open a door or cabinet, and they are there waiting. Integrated appliances tuck and hide away all of the extra cords to clean up your space and unify your design.
The bottom line for kitchens in Palm Springs real estate
When considering upgrades to your kitchen, it's important to find a balance between function and fashion. If you're most interested in having a practical kitchen for preparing your favorite dishes, then the visual appeal may not be as critical in your upgrades. If you're all about style, then the renovations will take on a more design-oriented aspect. With most people, it's a combination of these two elements that make the perfect kitchen, and a combination of these two elements that increases your home's ROI the most.


Are you ready to list your home after upgrading it? Reach out to Palm Springs real estate professional
Gregg Fletcher
to help sell it for top dollar.